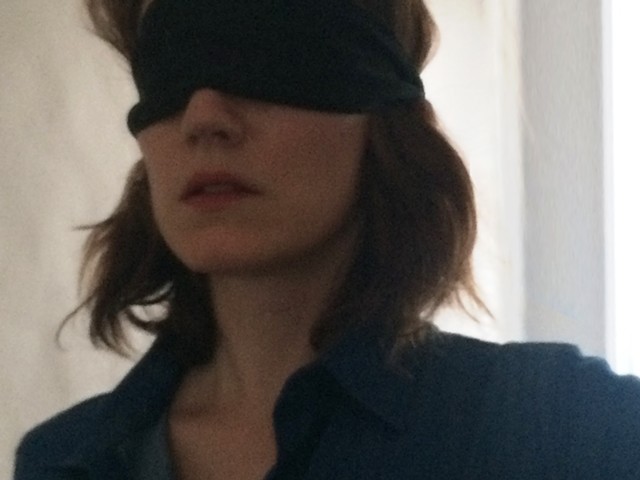 Born in Buffalo, aged in Philadelphia, and seasoned in Scotland, Australia, Greece, and New York City, a curiosity and love of place has been a constant inspiration since childhood. What began as a desire to "know" place has grown into a wider passion of exploring the art of knowledge. How do we know what we know? My work delves into how we experience various "tugs" in knowledge and truth—tugs between measurement and lived experience, thinking and feeling, control and freedom, the rational and the sensuous. I explore how these tugs play out in our relationship to language, time, the feminine, history/myth, and place. Drawing from my current research in philosophy and nearly 20 years working in architecture/design, I work in multiple mediums from drawing, photography, installation, and sculpture to public art, interactive events, curating, and writing. The writer Parker Palmer describes "a third thing" as something that "allows us to hold challenging issues metaphorically, where they can't devolve to the pro-or-con choices forced on us by conventional debate." For me, this is what art is all about: creating a third thing that through its beauty, seduces us to pause, wonder, contemplate, and converse, embracing possibilities beyond "the way things are."
...
Based in NYC + Athens
Sign up for my mailing list to hear about upcoming exhibitions, sales, and events!
Recent:
– Never Cross the Same River Twice (Parts I & II): Cultivating Embodied Futures, essay for the exhibition catalogue, "Never Cross the Same River Twice", curated by Ariana Kalliga and Kisito Assangni, Space52, Athens, 2021.
– Around the World in 150 Windows, curated by Gemma Lloyd, designed by Eleonora Marton, 2020.
– The Center Cannot Hold, Equity Gallery, New York City, Feb 12 – Mar 7, 2020
– Artist-in-Residence: Studios at Massachusetts Museum of Contemporary Art, 2019
– The Mark of Its Tooth, (Feat. Kelly Olshan, Andrew Schwartz, Michael McHale; Curated by Erin Gleason), Yashar Gallery, Brooklyn, NY, 2019
PhD Candidate: Philosophy, Art Theory & Aesthetics at IDSVA